Greenville Car Accident Lawyer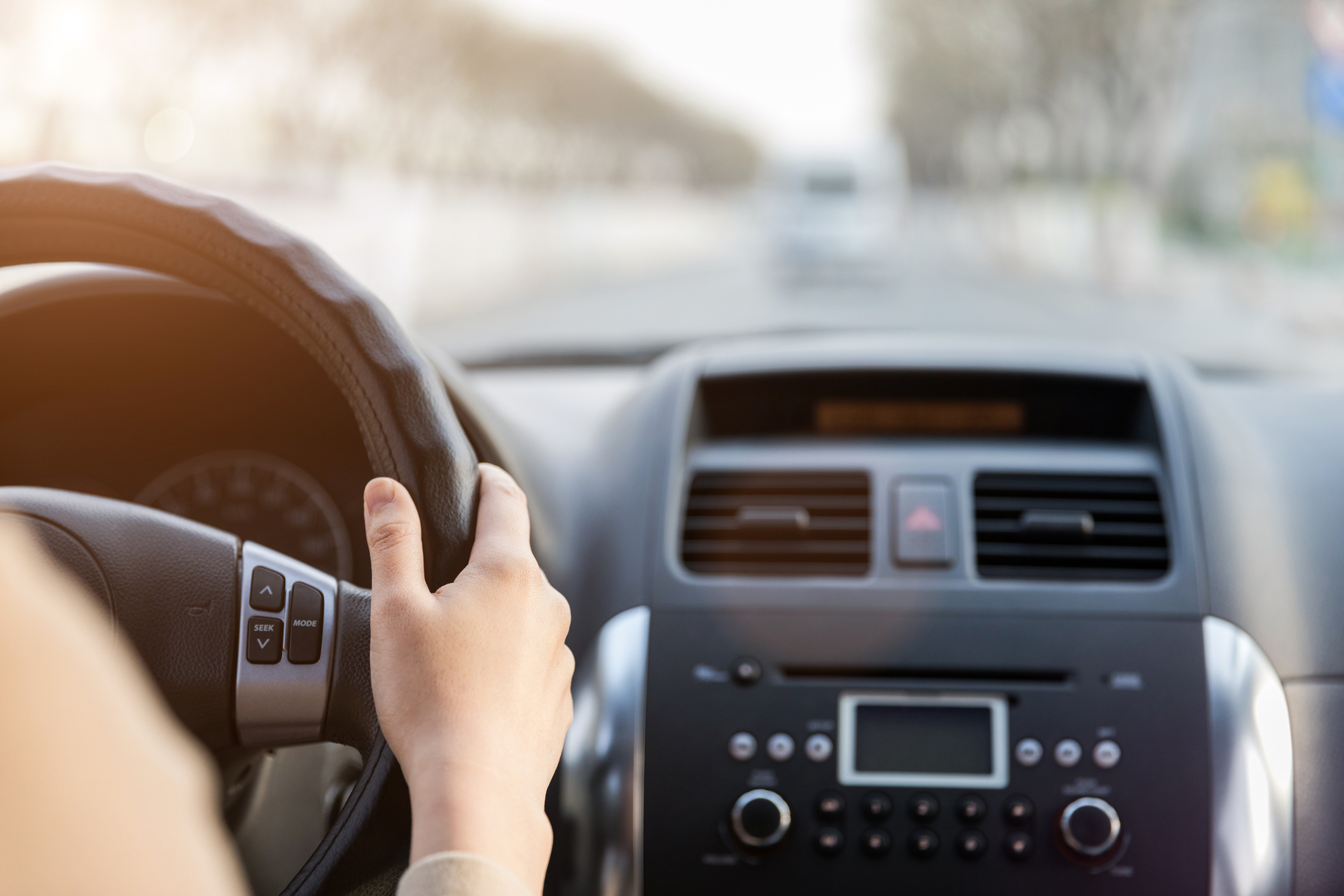 Types of Car Accidents We Handle
The Boggs Law Firm handles all manners of car accidents with an array of causes, including:
We can help drivers as well as injured passengers recover the compensation they need to cover bills that are piling up after a crash.
Car Accident Damages: Getting the Compensation You Deserve
You can get multiple types of damages in a car accident case, including economic, non-economic, and punitive. Economic damages are those that are directly related to a monetary amount that you have lost. Non-economic damages are not directly related to out-of-pocket costs, but they are losses you have experienced. Punitive damages are not compensatory in nature. They are meant to punish the at fault individual and prevent future wrongful actions.
You can get compensation for the following damages in South Carolina:
 

Past and future medical expenses

 

Lost wages

 

Diminished capacity to work

 

Pain and suffering

 

Mental anguish

 

Emotional distress

 

Disfigurement

 

Disability

 

Property damage

 

Loss of consortium

 

Loss of enjoyment of life

  Necessary home services
It is impossible to say exactly how much your case is worth before looking at all of the details. Online personal injury damages calculators are not reliable. You should speak with a car accident lawyer in Greenville, SC to get the best idea of how much you may be able to recover.
While you will probably have to file a car accident lawsuit, you will likely end up getting a personal injury settlement instead. Very few personal injury cases go to trial. That's because insurance companies avoid the high cost of trials. In most cases, a settlement is a better outcome for everyone.
To get a settlement, your car accident lawyer will begin by sending the insurance company of the at-fault party a demand letter along with proof of all your damages and the value of your case. The insurance company may deny the claim altogether or they may send back a counteroffer. If they deny the claim or refuse to make a reasonable offer, you can take them to trial.
The Boggs Law Firm is a car accident law firm in Greenville, SC. We serve clients in the Greenville, Spartanburg, Anderson, and Clemson, SC area. Our experienced team is ready to help with your case.

We Will Handle The Legal Issues
When you're involved in a car crash, there will be many legal issues you have to deal with on top of trying to heal and get back to normal life. You shouldn't have to deal with it all alone. Instead, the Boggs Law Firm can help you file an insurance claim, communicate with the insurance company, file a car accident lawsuit, and go to trial, if necessary. Let us deal with the stressful parts while you focus on healing.

We Have Extensive Experience Handling Cases Like Yours
We have helped countless clients with all types of motor vehicle accidents. Our experience allows us to know the laws and apply them to your case in a way that can help you get the compensation that you need to cover your damages. We know how insurance companies work, so we can easily fight back against them to protect your rights.

We Will Maximize Your Recovery
We have helped clients get millions in compensation. While not every case can get a multi-million dollar settlement, we will work hard to get you the maximum amount of compensation possible. We will immediately find out the policy limits for all relevant insurance involved in your case. Then, we will determine if that will cover your damages. We will look at alternative sources of recovery as well.
Our Greenville personal injury attorney and legal staff have been educated at prestigious institutions. We have taken training courses specifically dealing with South Carolina personal injury laws and processes. We stay up to date on the latest statutes and regulations that may affect your case. Then, we use that knowledge of the law to support your case and help get you the compensation you deserve.
Our goal is to find out what you need and help you obtain it. We know that right now you are going through an immense amount of stress and overwhelming emotions. You shouldn't have to handle the legal issues alone. We will listen to your story and help you get the best outcome possible by allowing us to take over.
Many law firms are focused on quick settlements. Boggs Law Firm will try to keep cases out of court, but our main goal is to get you the most compensation possible. If that means taking your case to trial, we are not afraid. When the insurance companies find out that we aren't afraid to go to court, they often make a better settlement offer.
Common Causes of Car Accidents in South Carolina
Most car accidents are caused by driver error. However, there are many actions that can lead to a crash, including the following:
Distracted driving – This includes texting while driving, talking on a cell phone, using a GPS system, adjusting the stereo, eating and drinking, talking to passengers, and other activities that distract the driver.
Driving under the influence (DUI/DWI) – Driving under the influence of drugs and alcohol is illegal. It can result in a criminal charge as well as a civil lawsuit. This applies to prescription medication that can cause impairment as well.
Drowsy driving – Fatigued drivers are three times more likely to be involved in an accident, according to the National Safety Council. Drivers who are tired have reduced reaction times, and they become distracted easily.

 

Speeding – Vehicles that are traveling fast take longer to slow down, stop, and maneuver. This can easily cause an accident, especially in traffic.
Aggressive driving – Road rage is a serious problem in South Carolina. Specific actions may include failure to yield right of way, speeding, erratic driving, failure to obey traffic signals and signs, and generally causing a danger on the roadway.
Who Is Liable In a Car Accident?
South Carolina is an "at fault state," meaning that the party that causes the car accident is liable for the damages. In most cases, the at fault driver's insurance company is financially liable. However, if the driver does not have insurance or does not have enough (they are underinsured), they may be personally liable. Other parties may be at fault as well, including:
 

Car manufacturer

 

Parts manufacturer

 

Maintenance or repair company

 

Construction company


In some cases, there may be more than one at-fault party. It's important to work closely with a car accident attorney to determine all possible parties who should be included in a lawsuit. If you leave anyone out, you may not be able to get the full amount of compensation you deserve.
It's not uncommon for a car insurance company to turn the blame around. They do this in an attempt to get out of paying you for the damages their insured caused. If you are blamed for the accident, it's important that you work with an attorney who will conduct a thorough investigation of what happened. You may have to seek the opinion of experts and hire an accident reconstructionist to prove that you did not cause the wreck.
South Carolina Car Accident Laws
South Carolina has a set of laws that is designed to prevent car accidents. In fact, these laws occupy an entire chapter that is dedicated to the South Carolina "Rules of the Road." They can be found at S.C. Code Ann. §56-5-10 et. seq. These laws detail how drivers should operate vehicles as well as how and when a driver may be liable for a crash.
You can recover compensation from another party when they have acted negligently according to South Carolina laws. Negligence is a legal theory stating that an individual or company had a legal duty, breached that duty, caused an accident and injuries, and damages resulted.
South Carolina drivers have a legal duty to follow the Rules of the Road. If they do not, then they have breached that duty. If the failure to abide by the law caused a car accident and the other party had losses, then the at-fault party is negligent and will be held liable for damages.
Contact a Greenville, SC Car Accident Lawyer After a Crash
If you or a loved one has been injured in a car accident, you should immediately contact an attorney who can protect you. You have a right to collect compensation from the at-fault party. The Boggs Law Firm will listen to your story and help you get what you deserve.
Get trusted legal advice from an experienced automobile accident attorney in Greenville, SC. Call us today at (864) 233-8066.
Call us today at 864-233-8066 for a consultation of your specific case.