Greenville Motorcycle Accident Attorney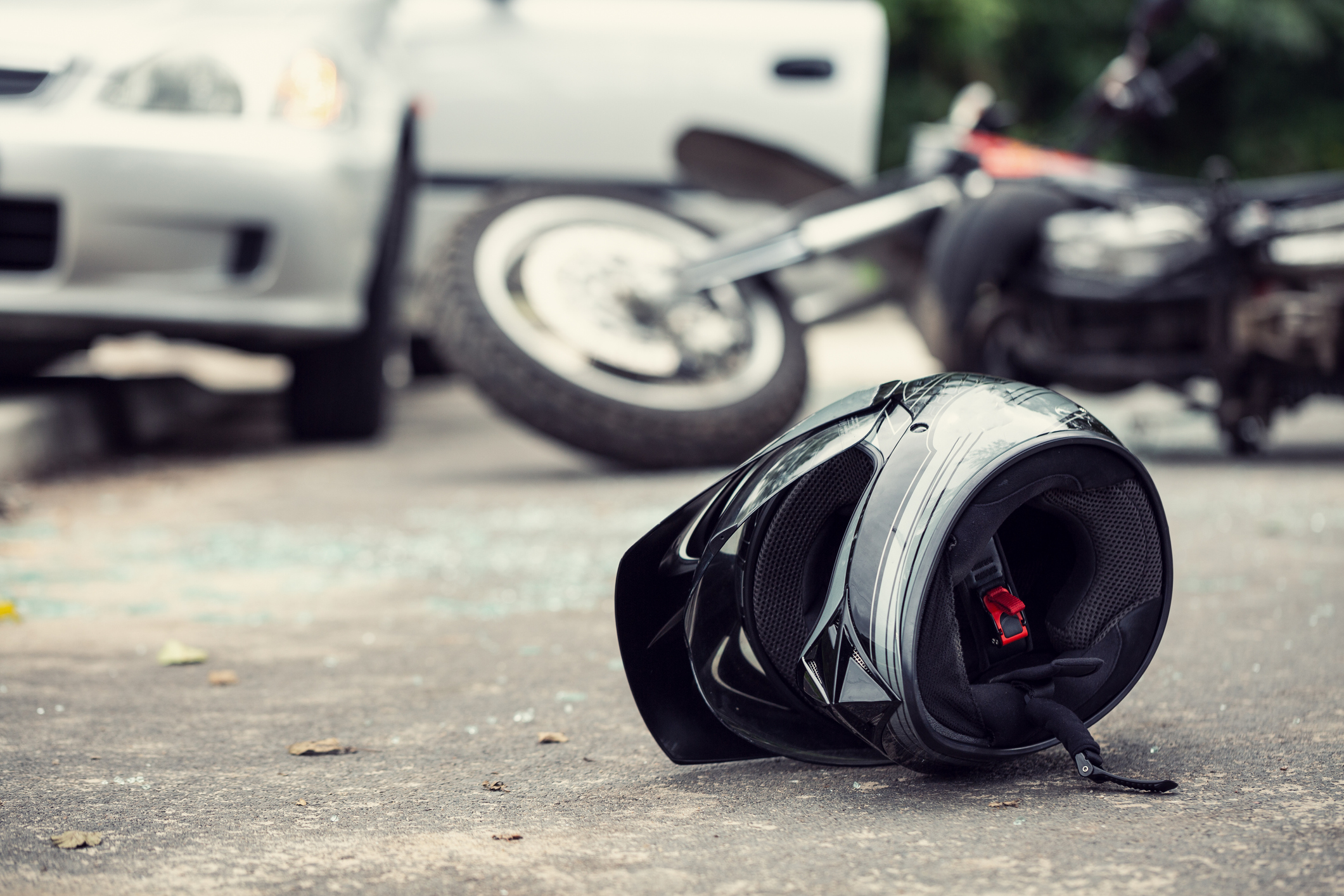 Types of Motorcycle Accidents We Handle
The Boggs Law Firm handles all types of motorcycle accidents, including:
We can also help motorcycle passengers who were injured while riding on a bike. You deserve compensation no matter who caused the wreck.
How Much Is My Motorcycle Accident Case Worth?
There is no way to know exactly how much your motorcycle accident case is worth until you begin working with an experienced legal team. Your motorcycle accident lawyer will review your losses and help you understand how much money you can get in a settlement or jury verdict if you go to trial.
There are multiple different types of damages you can get for your losses in a motorcycle accident, including economic, non-economic, and punitive. Economic damages are compensation to cover out-of-pocket expenses that must actually be paid. Non-economic damages are not directly related to monetary losses, but they do have a value. Punitive damages are not meant to compensate you, but rather to punish the wrongdoer for their actions.
Some of the types of losses you can get damages for in South Carolina include:
 

Past and future medical expenses

 

Lost wages

 

Diminished capacity to work

 

Pain and suffering

 

Mental anguish

 

Emotional distress

 

Disfigurement

 

Disability

 

Property damage

 

Loss of consortium

 

Loss of enjoyment of life

 

Necessary home services

Additionally, if your loved one died in a fatal motorcycle crash, then you can get funeral expenses and burial costs as well.
The motorcycle accident damages calculators you see online are not accurate. They may estimate the amount of compensation you can get for certain types of damages, but they cannot tell you specifically how much you can get. If you rely on a compensation calculator, you may not get all of the money you deserve.
When you're looking for the best motorcycle accident lawyer, you need to find someone who has specific experience with cases like yours. The Boggs Law Firm has handled countless motorcycle cases for clients just like you. We help people in the Greenville, Spartanburg, Anderson, and Clemson, SC areas, and we are ready to give you trusted legal advice.

Whether you were catastrophically injured or your loved one died in a motorcycle accident, we know that you have needs right now. Our goal is to help you get the compensation you deserve to meet those needs. You may need to pay for medical bills, cover lost wages, or pay for a funeral. We can help you get through those costs.

We Conduct In-Depth Investigations
Motorcycle riders have a reputation for being risk takers. However, in many cases, they are not at fault in a crash. An independent investigation is often necessary to determine what happened in the motorcycle accident to establish who is at fault. The Boggs Law Firm will collect all available evidence and leave no stone unturned.

We Handle All Insurance Issues
There will likely be more than one insurance company involved in your motorcycle accident case. This can cause the claims process to be complex. When you work with the Boggs Law Firm, we will handle the entire insurance claims process from start to finish, including filing a lawsuit if necessary.
Our Greenville personal injury attorney and legal staff have been educated at prestigious institutions. We have taken training courses specifically dealing with South Carolina personal injury laws and processes. We stay up to date on the latest statutes and regulations that may affect your case. Then, we use that knowledge of the law to support your case and help get you the compensation you deserve.
Our goal is to find out what you need and help you obtain it. We know that right now you are going through an immense amount of stress and overwhelming emotions. You shouldn't have to handle the legal issues alone. We will listen to your story and help you get the best outcome possible by allowing us to take over.
Many law firms are focused on quick settlements. Boggs Law Firm will try to keep cases out of court, but our main goal is to get you the most compensation possible. If that means taking your case to trial, we are not afraid. When the insurance companies find out that we aren't afraid to go to court, they often make a better settlement offer.
Common Causes of Motorcycle Accidents in South Carolina
Distracted driving – Motor vehicle drivers often fail to see motorcycles when they are texting and driving, talking on a cell phone, using a GPS device, eating or drinking, or doing other activities that take their eyes and ears off the road.
Driving under the influence (DUI/DWI) – Not only is a DUI/DWI a criminal offense, but if you or a loved one is involved in a crash with a drunk or drugged driver, you can get compensation from them as well.
Speeding – Motor vehicle drivers who speed are more likely to be involved in a crash with a motorcycle, as it takes longer to slow down, stop, and maneuver. These accidents are often some of the most fatal.
Aggressive driving – Drivers often get road rage towards motorcycles who are able to easily maneuver through traffic. This type of aggressive driving can be dangerous to motorcycle riders as well as others on the road.
Failure to see/blind spot accidents – Motorcycles are smaller than many other vehicles, so they are often stuck in a car or truck's blind spot. When a driver fails to carefully look out for motorcycles, they may swerve into them or force them off the road.
Who Is Liable in a Motorcycle Accident?
Liability is a legal theory establishing who is financially and/or legally responsible for a crash. South Carolina is an "at fault" accident state, so the at fault party is both legally and financially liable for any damages they cause. In most cases, their insurance company will ultimately take on the financial liability. However, if they don't have insurance or they don't have enough to cover your losses, the at fault party may be personally liable as well.
While the driver of the other vehicle is most often at fault, other parties may be as well. Parties who may be liable in a motorcycle accident include:
 

Another motor vehicle driver

 

Car manufacturer

 

Parts manufacturer

 

Motorcycle manufacturer

 

Maintenance or repair person

 

Government or construction company (if the roadway is defective)

In some cases, there will be more than one at-fault party. It's important to include all potentially liable parties in your lawsuit. If you do not, you may not be able to get the full amount of compensation you deserve.
Motorcycle riders have a reputation for being risk takers, so they often get a bad rap. The other driver or their insurance company may try to blame you for the crash. That's why it's important that you work with a motorcycle accident lawyer in Greenville, SC who will conduct a thorough investigation to determine what happened. The Boggs Law Firm will also protect your rights and ensure you get the money you deserve.
Common Motorcycle Accident Injuries
Motorcycle accident injuries are often unique because the riders have little to no protection from the wreck. Some of the most common injuries we see our clients have include:
 

Traumatic brain injuries (TBIs)

 

Road rash

 

Broken bones

 

Soft tissue damage

 

Lacerations

 

Bruises

 

Head and neck injuries

 

Back and spinal cord injuries

 

Arm and hand injuries

Motorcycle riders should always wear a helmet and protective gear to prevent some of the worst injuries. In fact, South Carolina's Motorcycle Helmet Law mandates that riders under the age of 21 wear helmets. Even if you are not required to, you should consider doing so to protect yourself.
Contact a Greenville, SC Motorcycle Accident Lawyer After a Crash
Motorcycle accident attorneys understand the needs of their clients. The Boggs Law Firm has an experienced legal team, including a highly educated motorcycle accident lawyer who has handled countless cases like yours. We will listen to your needs and help you get compensation that will help you move forward with life.
Call the Boggs Law Firm, a motorcycle accident law firm in Greenville, SC, today at (864) 233-8066.