Premises Liability Lawyer in Greenville, SC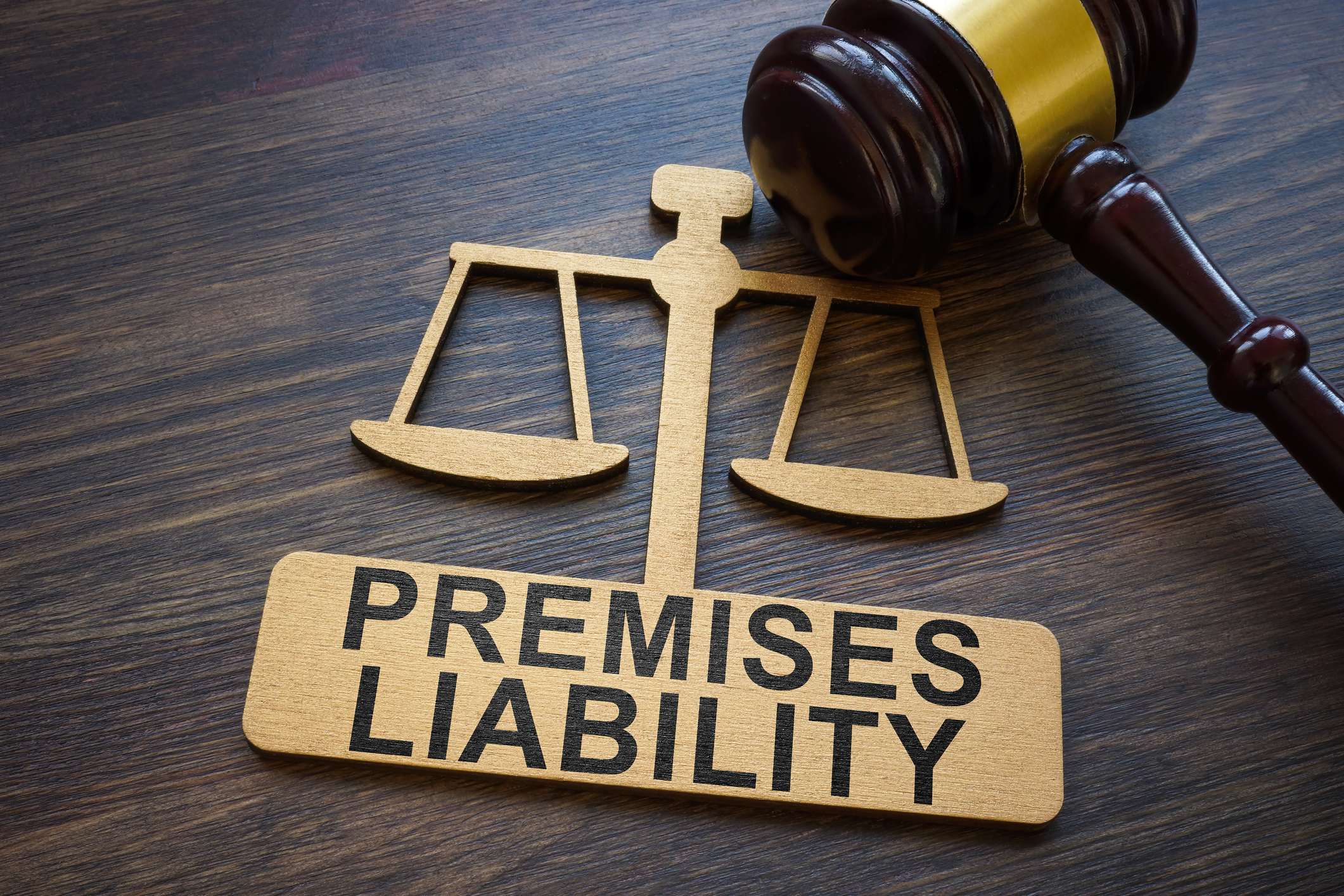 Types of Premises Liability Claims We Handle
There are many types of premises liability accidents that may happen in Greenville, SC. Some examples include:
If you were injured on someone else's property due to a dangerous condition, you have a legal right to sue the property owner. If the property was rented or leased, then you can also file a premises liability lawsuit against the landlord. Whoever had any control over the property may be included in your lawsuit.
What Is a Premises Liability Claim?
When you are on another person's property, they owe you a certain duty of care. In most cases, they must act as a reasonable property owner would in the same circumstances. Property owners have actions that they must take to protect people who legally come onto their property. In some cases, that may include:
 

Inspecting the property for dangerous conditions

 

Fixing or warning about dangerous conditions

 

Avoiding creating dangerous conditions

 

Hiding or fixing dangerous conditions that may attract children

 

Warning visitors of dangers they should have known about

 

Taking actions to protect others when possible

The law does recognize that not everything that goes wrong is the property owner's fault. The key to proving legal responsibility of the property owner is proving that the person in control of the property acted unreasonably by creating the danger or failing to remedy a dangerous condition they knew or should have known about.
How Much Is My Premises Liability Lawsuit Worth?
The person in control of the property has legal liability to pay for any damages that you suffer. There are multiple types of damages you may experience, including economic, non-economic, and punitive.  Economic damages are related to money you must spend on your losses. Non-economic losses are not related to the money you spend, but you can still recover compensation for them. Punitive damages are not compensatory in nature. They are meant to punish the at fault party for wrongful actions.
In South Carolina, you can get compensation for the following losses:
 

Past and future medical expenses

 

Lost wages

 

Diminished capacity to work

 

Pain and suffering

 

Mental anguish

 

Emotional distress

 

Disfigurement

 

Disability

 

Property damage

 

Loss of consortium

 

Loss of enjoyment of life

 

Necessary home services

Premises liability cases are often fatal in nature. If your loved one died in an accident on someone else's property, then you can get additional compensation to cover their funeral expenses, burial costs, and more. A wrongful death lawyer can help you understand a fatal premises liability case.
The Boggs Law Firm has a legal team dedicated to helping clients who have been injured. We have helped people throughout the Greenville, Spartanburg, Anderson, and Clemson, SC area. When you contact us, our premises liability attorney will immediately get to work on your case.

We Will Listen To Your Story
Victims of premises liability cases have unique stories to tell. We want to know exactly what happened in order to determine who was at fault. When you come to us, we will listen closely to the details and help you understand how they can be used to support your case.

We Will Explain Your Options
There are often many options for various outcomes in a premises liability case. Depending on what happened, you may be able to obtain a settlement to pay for your damages. You may also have to take your premises liability lawsuit to court. Other options involve how the other parties will alter their property or the cause of what injured you.

We Handle All Legal Issues
When you're trying to heal, you don't need to be faced with legal decisions. That's where the Boggs Law Firm comes in. We will communicate with the other parties, insurance companies, attorneys, and court to ensure you don't have to.
Our Greenville personal injury attorney and legal staff have been educated at prestigious institutions. We have taken training courses specifically dealing with South Carolina personal injury laws and processes. We stay up to date on the latest statutes and regulations that may affect your case. Then, we use that knowledge of the law to support your case and help get you the compensation you deserve.
Our goal is to find out what you need and help you obtain it. We know that right now you are going through an immense amount of stress and overwhelming emotions. You shouldn't have to handle the legal issues alone. We will listen to your story and help you get the best outcome possible by allowing us to take over.
Many law firms are focused on quick settlements. Boggs Law Firm will try to keep cases out of court, but our main goal is to get you the most compensation possible. If that means taking your case to trial, we are not afraid. When the insurance companies find out that we aren't afraid to go to court, they often make a better settlement offer.
Who Is Liable In a Premises Liability Case?
While the property owner or renter may be at fault, they are only considered legally liable. In most cases, their insurance company is financially liable. If you slipped, tripped, or fell in a grocery store, that would be commercial liability insurance. If your child drowned in a friend's swimming pool, that might be their homeowner's insurance.
It's important to work with a premises liability lawyer who knows how to communicate and  negotiate with insurance companies. These entities will take advantage of you if you allow them to. Don't trust them. Don't speak to them or give them a statement until you talk to a lawyer.
Contact a Premises Liability Attorney in Greenville, SC Today
You never expect to be injured when you're out running errands, socializing with friends, or visiting family. However, accidents happen. When you're hurt on someone else's property, you have a right to compensation to cover your damages.
Contact a premises liability lawyer at the Boggs Law Firm for trusted legal advice. Call us at (864) 233-8066.