Greenville Medical Malpractice Attorney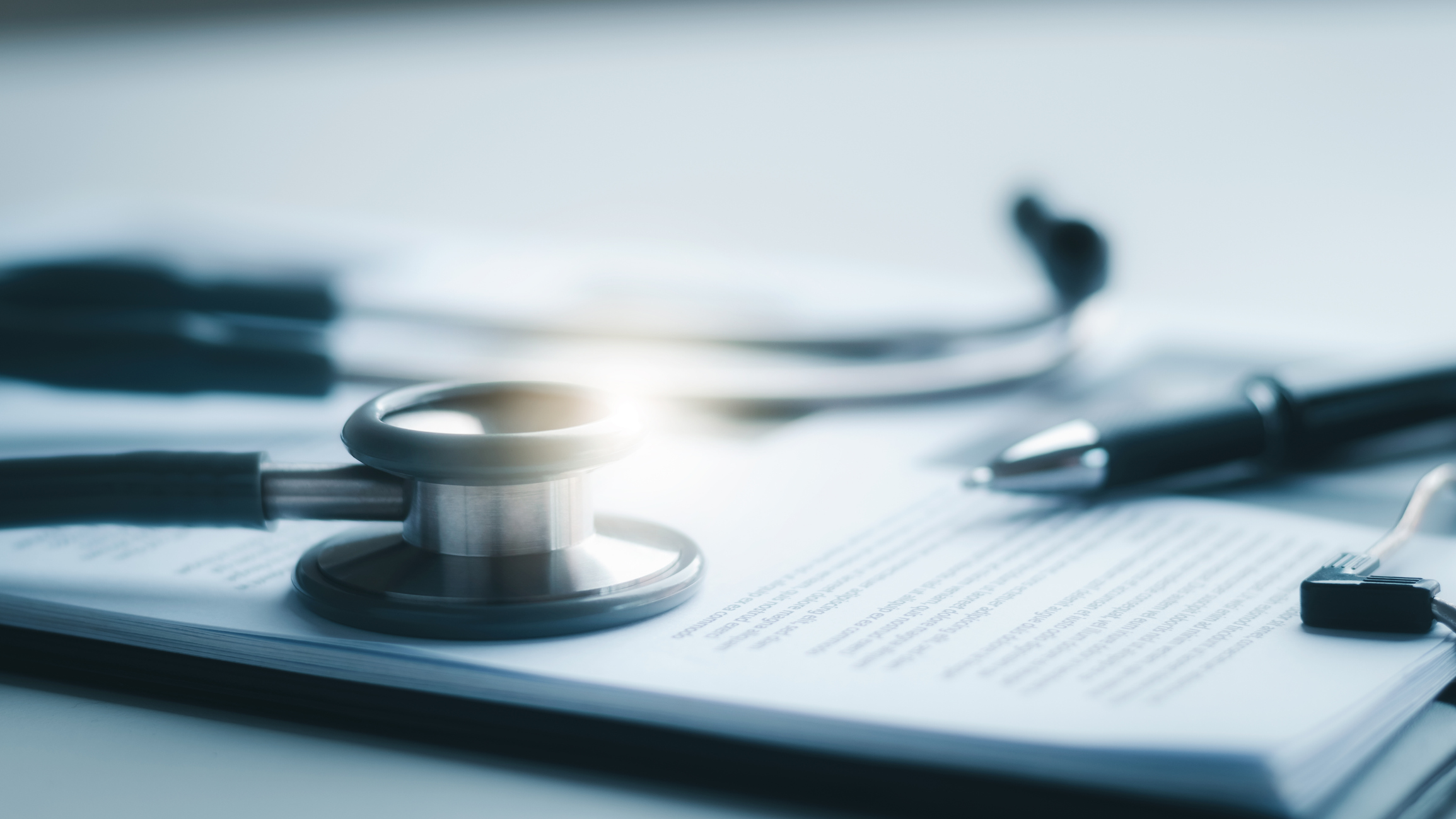 Types of Medical Malpractice Cases We Handle
There are many different types of medical malpractice errors that occur in South Carolina. Some common forms of medical malpractice the Boggs Law Firm handles include:
Our experienced Greenville medical malpractice attorney understands how to prove these cases and will work closely with you to gather necessary evidence, obtain expert opinions, and show that the healthcare professional's actions did not line up with required standards.
Medical Malpractice Damages in South Carolina
You can get damages for all your losses in a medical malpractice case. There are various types of damages, including economic, non-economic, and punitive. Economic damages are those related to out-of-pocket costs you've experienced. Non-economic damages are not directly related to money, but they can be valued. Punitive damages are meant to punish wrongful actions and prevent future negligence.
You can get compensation for the following in South Carolina:
 

Past and future medical expenses

 

Lost wages

 

Diminished capacity to work

 

Pain and suffering

 

Mental anguish

 

Emotional distress

 

Disfigurement

 

Disability

 

Property damage

 

Loss of consortium

 

Loss of enjoyment of life

  Necessary home services
South Carolina medical malpractice law does put a damage cap on how much you can get for noneconomic damages (such as pain and suffering). The limit depends on how many defendants (at fault parties) there are.
 

There is a damage cap of $512,773 for noneconomic damages from a single care provider or institution.

 

There is a damage cap of $1,538,319 for noneconomic damages if there is more than one defendant. Thus, total noneconomic damages cannot exceed that amount.

There is no limit on economic damages in South Carolina medical malpractice cases. Thus, if you have $2 million in medical bills, you may be awarded that amount against the at fault party (defendant).
Who Is Liable In Medical Malpractice Cases?
There is often more than one party who is at fault or liable in a medical malpractice case. This can benefit you because the more people involved, the more money you can recover. However, when there are multiple insurance companies involved, they often begin pointing fingers and try to get their insured out of the blame.
That's why it's important to work with a medical malpractice lawyer in Greenville who knows how to fight back against the tactics of insurance companies. They will have teams of powerful lawyers. You need someone on your side too.
Some of the parties who may be liable in your medical malpractice case include:
 

Doctors

 

Nurses

 

LPNs

 

Anesthesiologists

 

Surgeons

 

Pharmacists

 

Hospitals

 

Nursing homes

 

Physical therapists

 

Specialists

 

Emergency rooms (ERs)

 

EMTs

 

Paramedics

 

EMS companies

You must name everyone who may be liable in your medical malpractice lawsuit. If you leave anyone out, you may not get all the compensation you deserve.
You need a medical malpractice law firm that has experience with cases like yours. The Boggs Law Firm has helped clients throughout the Greenville, Spartanburg, Anderson, and Clemson, SC area. We are ready to aggressively fight for you.

We Deal With The Insurance Companies
The hospital or medical insurance companies may tell you that you don't need a lawyer. They may even make you a quick settlement offer. However, they are not your friends. Don't trust them. Reach out to an experienced medical malpractice attorney who can protect your rights and get you the maximum compensation possible.

We Know the Complex Med Mal Laws
There are specific laws that apply to medical malpractice cases in South Carolina. It's important to know those laws and understand how to apply them to your case. Medical professionals are held to a high standard of care. We will evaluate how the at fault parties acted intentionally or negligently and hold them accountable for their wrongful actions.

We Will Get You The Most Money Possible
Some attorneys are only interested in churning out cases quickly. That's not how the Boggs Law Firm operates. We want to get you the most money possible so that you are able to cover all your losses. We will properly value your claim and determine how much your case is worth. Then, we will demand the insurance company pay a fair value. If they refuse, we aren't afraid to file a medical malpractice lawsuit and take them to court.
Our Greenville personal injury attorney and legal staff have been educated at prestigious institutions. We have taken training courses specifically dealing with South Carolina personal injury laws and processes. We stay up to date on the latest statutes and regulations that may affect your case. Then, we use that knowledge of the law to support your case and help get you the compensation you deserve.
Our goal is to find out what you need and help you obtain it. We know that right now you are going through an immense amount of stress and overwhelming emotions. You shouldn't have to handle the legal issues alone. We will listen to your story and help you get the best outcome possible by allowing us to take over.
Many law firms are focused on quick settlements. Boggs Law Firm will try to keep cases out of court, but our main goal is to get you the most compensation possible. If that means taking your case to trial, we are not afraid. When the insurance companies find out that we aren't afraid to go to court, they often make a better settlement offer.
How Do You Prove Medical Malpractice in South Carolina?
To prove medical malpractice in South Carolina, you must be able to show that the medical professional or facility failed to meet a specific medical standard of care. That is defined by how a similarly competent and experienced healthcare professional would have acted under the same circumstances. This can be challenging because you must show what a hypothetical healthcare professional would have done and how your medical provider did not live up to that standard.
Your medical malpractice attorney will likely use expert opinions to prove what the standard of care is in your case. Experts are expensive and sometimes difficult to work with. However, they are necessary to show the court that there is an established protocol or process that should have been followed. The Boggs Law Firm has a network of experts that we work with regularly in medical malpractice cases.
How Can a Medical Malpractice Lawyer Help Me?
If you or a loved one has been injured due to the negligence of a doctor, nurse, or other medical provider, you need to work with a medical malpractice attorney. According to the medical journal Clinical Orthopaeics and Related Research, doctors win more than half of cases, even when patient victims have strong evidence. Without the help of an experienced medical malpractice lawsuit lawyer, you will struggle to recover the compensation you deserve.
The Boggs Law Firm can help you by:
 

Reviewing your medical records

 

Finding evidence of negligence or wrongdoing

 

Consulting with medical experts

 

Drafting and filing legal documents

 

Communicating with insurance companies and other parties

 

Negotiating with insurance companies

 

Helping you get a fair settlement offer

  Taking your case to trial, if necessary
Contact a Greenville, SC Medical Malpractice Attorney If You Were Hurt
If you or a loved one were injured by a medical professional, you may have no idea where to turn. This person was supposed to help you. Instead, they made your health worse. The Boggs Law Firm will listen to your story and help you get the compensation you need to move forward.
Get trusted legal advice from an experienced medical malpractice lawyer today. Call us at (864) 233-8066.