Greenville Truck Accident Lawyer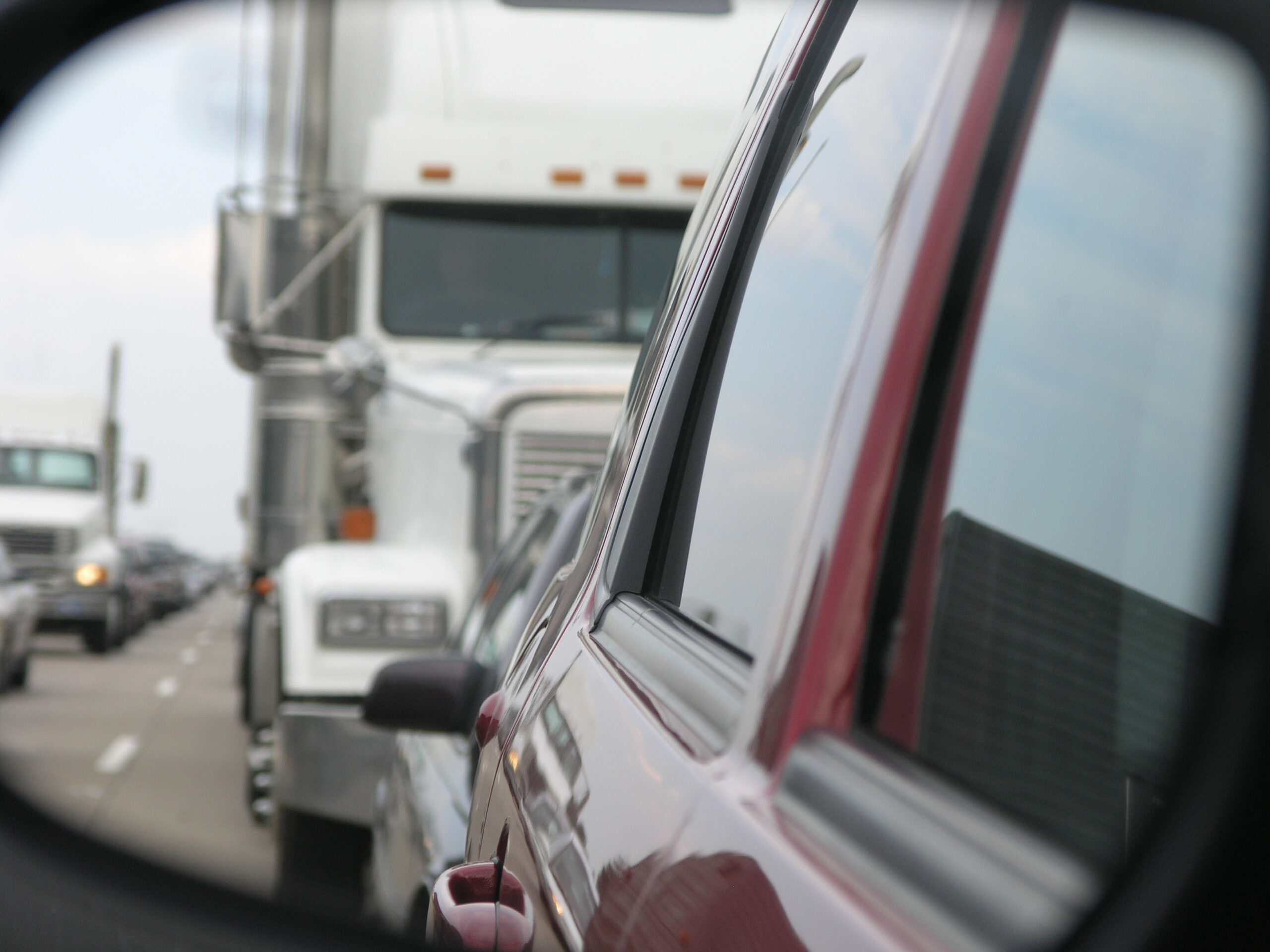 Types of Truck Accidents We Handle
The Boggs Law Firm handles all manners of truck accidents in South Carolina. We can help if you were involved in any of the following:
Since trucks often cause catastrophic or life changing injuries, we also see a lot of wrongful death actions related to trucking accidents. We can help if your loved one passed away due to a commercial vehicle crash.
Truck Accident Damages: How Much Is Your Case Worth?
Truck accident cases are usually worth more than a typical car accident case. There are many reasons for that. Namely, the damages are typically greater, and the insurance policy limits are often higher.
There are multiple types of damages you can get in a truck crash case, including economic, non-economic, and punitive. Economic damages are directly related to out-of-pocket expenses or losses. Non-economic damages are not directly related to monetary losses but can be valued. Punitive damages are meant to punish the wrongdoer and prevent future wrongful actions.
Some of the losses you can get compensation for include:
 

Past and future medical expenses

 

Lost wages

 

Diminished capacity to work

 

Pain and suffering

 

Mental anguish

 

Emotional distress

 

Disfigurement

 

Disability

 

Property damage

 

Loss of consortium

 

Loss of enjoyment of life

  Necessary home services

In a truck accident, you can get compensation from multiple parties, so it's usually possible to get 100% of your losses covered through a truck accident settlement or jury verdict if you file a lawsuit.
When you're injured by a large truck, you need to work with a Greenville truck accident attorney who has extensive experience handling cases like yours. The Boggs Law Firm has worked with truck injury clients throughout the Greenville, Spartanburg, Anderson, and Clemson, SC area. We are ready to guide you through a truck accident claim.

We Know South Carolina Truck Accident Law
There are many state and federal laws and regulations that truck drivers must follow. If they fail to abide by the law and cause a crash, they should be held liable for any injuries they cause. We will use our knowledge of South Carolina negligence law to support your case and help you get the maximum amount of compensation possible.

We Fight Back Against Trucking Companies & Insurance Companies
Trucking companies and their insurance companies have powerful teams of lawyers on their side. We aren't afraid to fight against their efforts to pay you as little as possible. We will ensure they respect your rights under South Carolina personal injury laws. You have a right to file a truck accident claim, and we can help you do that.

We Help You Get The Largest Truck Accident Settlement Possible
Most truck accident cases do not go to trial. Instead, your truck accident lawyer will aggressively negotiate with the trucking company and their insurance to reach a fair settlement offer. The goal of the insurance company is to pay as little as possible. That's why you need someone on your side to make sure you get what you deserve.
Our Greenville personal injury attorney and legal staff have been educated at prestigious institutions. We have taken training courses specifically dealing with South Carolina personal injury laws and processes. We stay up to date on the latest statutes and regulations that may affect your case. Then, we use that knowledge of the law to support your case and help get you the compensation you deserve.
Our goal is to find out what you need and help you obtain it. We know that right now you are going through an immense amount of stress and overwhelming emotions. You shouldn't have to handle the legal issues alone. We will listen to your story and help you get the best outcome possible by allowing us to take over.
Many law firms are focused on quick settlements. Boggs Law Firm will try to keep cases out of court, but our main goal is to get you the most compensation possible. If that means taking your case to trial, we are not afraid. When the insurance companies find out that we aren't afraid to go to court, they often make a better settlement offer.
Common Causes of Truck Accidents in South Carolina
Truck accidents are typically caused by human error when a driver acts negligently. Some of the most common actions that lead to a crash in South Carolina include:
Distracted driving – Truck drivers are constantly distracted by GPS devices, cell phones, food and drinks, CB radios, stereos, and other items that take their attention away from the road.
Driving under the influence (DUI/DWI) – Truckers are often pushed to work long hours, making them feel like they have to drink alcohol or take drugs to drive longer or relieve stress.
Drowsy driving – Although there are hours of service regulations, many truck drivers drive many more hours than they should. Fatigued driving amounts for a large number of truck wrecks in South Carolina.
Speeding – It can take a large commercial truck that is going 65 miles per hour more than 600 feet to stop. If they are speeding, it will take an even greater distance for them to slow down or stop. Driving above the speed limit also requires extra time to maneuver, especially in traffic.
Failure to see other vehicles – Big rigs have huge blind spots. If a smaller car or motorcycle cannot be seen, the commercial vehicle may swerve into them and cause a trucking accident.
Who Is Liable in a Truck Accident?
Many parties can be liable in a truck accident case. South Carolina is an "at fault state," meaning that the party that causes the truck accident is liable for financial damages. However, it's usually their insurance company that pays. In many cases, there will be more than one insurance company involved in a truck vs. car accident case.
Some parties that may be liable for a truck accident include:
 

Truck driver

 

Trucking company

 

Another motor vehicle driver

 

Truck manufacturer

 

Maintenance or repair person

 

Parts manufacturer

 

Truck loader

 

Owner of cargo

Additionally, if there was a defect in the roadway that caused a wreck, the government, a road construction company, or contractor may be responsible. However, there are often different laws involved in a personal injury case when you are suing the government, so it's important to consult with a truck accident lawyer who has experience with this type of matter.
You will likely need to include multiple parties in your truck accident lawsuit when you file it. If you leave anyone off the complaint, you may not be able to get the full amount of compensation that you deserve.
It can be difficult to prove that the truck driver was liable in a trucking accident. However, there are pieces of evidence that should always be obtained as quickly as possible, including the police report, dash cam, and truck's black box.
A black box is a recording device that keeps track of the speed, maneuvering, hours driving, and other details that can be helpful in a truck accident lawsuit. However, like other evidence, when the trucker is at fault, the trucking company will often try to get rid of it soon after the accident. That's why it's important to file a lawsuit and preserve the evidence quickly.
South Carolina Truck Accident Laws and Federal Trucking Regulations
Semi-trucks are required to follow all of South Carolina's "Rules of the Road," which are detailed in S.C. Code Ann. §56-5-10 et. seq. However, truck drivers must also follow federal trucking regulations established by the National Highway Traffic Safety Administration (NHTSA). Some of those regulations involve:
 

Number of hours that can be worked (Hours of operation)

 

Air brake systems

 

Gross weight of trucks

 

Loading and securing cargo

 

Maintenance, repairs, and inspections

 

Pre-trip inspection checklist

 

Vehicle size and design

 

Hazardous materials regulations

 

Placard usage on semi-trucks

 

Driver qualifications and driver fitness

 

Crash indicator

 

Parts and accessories required for safe operation

If drivers and trucking companies fail to follow these rules, they may be found to be negligent and responsible for any damages that they cause as a result.
Contact a Greenville, SC Truck Accident Lawyer
Don't try to manage a truck accident alone. The trucking company, trucker, and insurance companies will have teams of lawyers on their side. You deserve to have someone to protect your rights as well. When you contact the Boggs Law Firm, we will immediately begin working on your case.
Contact us for trusted legal advice from a commercial vehicle crash attorney in Greenville, SC. Call us today at (864) 233-8066.